Dear online business builder,
This is an "online business blog" for solo-entrepreneurs who are determined to build their own successful internet business in some form or other.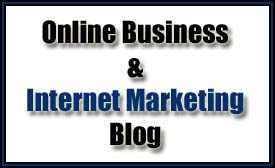 My name is Ted.  I am a typical American guy who has been addicted to entrepreneurship all of my adult life.  I have owned and operated businesses both online and offline.
Some of those businesses made enough money to live on comfortably.  Some of my business ventures have been total flops.  This blog is the place where I talk about what I have learned about online business from my successes and failures.  I am sure that a lot of my experiences will directly apply to your business.
The methods I have used and still use to make money online with include – building authority blogs, building affiliate sites, Google Adsense, email marketing, joint ventures, plus selling my own products and services.
My favorite business model is to build a really useful website that helps a person solve some problem or dilemma they are facing. That type of website attracts a very specific type of person so that the target audience is very narrow and specific. I then monetize the site by using an automated system that makes attractive offers to that audience that I know they will be interested in. These websites usually have evergreen content on them so that they require very little maintenance on my end. Ideally, the income from each site will be as passive as possible.
How cool would it be to have a portfolio full of highly profitable, income generating websites that run on autopilot? That is the goal.
How This Blog Can Help You With Your Online Business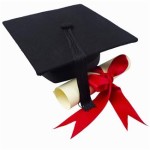 Browse around this website and you will discover advanced knowledge about being an online entrepreneur.  You will find trustworthy information, advice & tips about building your own successful online business, becoming successful with internet marketing and learning how to make money online.
My primary goal with this blog is to openly share knowledge that will help other aspiring online business owners, like you, figure out how to make your own online business more profitable and successful.  You will discover some new tactics and approaches to improve upon the methods you are using now.  Hopefully, I can help get that light-bulb inside your brain to light up as brilliant new ideas pop into your head.
My secondary goal with this blog is to meet other people, like you, that I can network with and share online business experiences with back and forth.  As much as I like to share my own experiences, I would like to learn from your experiences also.
This is an interactive blog.  To get the most benefit for yourself you need to engage in the conversations.  Ask questions and contribute your own ideas either via the comments below each blog post or else email me.  I don't bite and I would love to be your new friend.